Weight Loss Program in Hammond IN
Our weight loss program is designed to help you lose weight quickly, without surgery or medications, and to do it in a healthy way that doesn't leave you with loose skin or stretch marks.
The way that we accomplish that is by taking a 4-step approach to the weight loss process.
1. We utilize the Contour Light in order to help you eliminate the layer of fat directly under the skin (the superficial layer of fat). What this accomplishes is a fast initial weight loss. The Contour Light is also great at toning and tightening the skin, so as you lose weight, you will not be left with loose skin or stretch marks.
2. No matter what you've heard, there is no magic way to lose weight without changing your diet. Even if you have liposuction and a tummy tuck, your results will not last if you do not make an effort to change your diet and exercise habits.
With that said, we have teamed up with Trifecta Nutrition to make this part of the process as easy as possible for you.
Trifecta Nutrition is a meal prep company that sends you fresh, organic, delicious meals that you can store in your refrigerator or freezer and heat up in the microwave oven when you are ready to eat them. Each meal is calorie controlled and has the macros listed, for those of you who may be counting macros.
We have arranged a 40% discount on your first order with Trifecta Nutrition - click here to receive that discount.
In addition to the Trifecta meals, we generally recommend that our patients increase their protein intake while they are trying to lose weight. This will help you feel full for longer, and the body requires more energy to break down protein so it helps you lose weight more quickly.
We generally recommend that our patients supplement with a high quality protein shake in order to help with this. We use the protein shakes by 1st Phorm in our office, which are among the best tasting and highest quality shakes you can find.
We also have a vegan protein shake by 1st Phorm available for those who are sensitive to whey.
3. We also utilize nutritional supplements from 1st Phorm to help speed up the fat burning process.
There are two supplements that we may recommend, depending on your current health condition.
The first one is called Core-21. This is designed to reduce Cortisol (the stress hormone) production while you sleep. This is important because Cortisol causes the body to add fat around the midsection (stomach area) while we sleep. When you use Core-21, it stops this from happening and we see a much faster reduction in belly fat.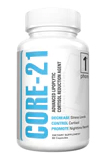 The second supplement we utilize is called Thyro-Drive. This supplement does not contain any stimulants, but it provides nutrients that help the Thyroid gland function more effectively. The hormones produced by the Thyroid gland control metabolism, so this supplement naturally helps to increase metabolism, allowing your body to burn more calories and lose weight more quickly.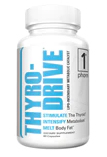 4. And finally, we want to address the aspect of emotional eating that most of us deal with. We do that by encouraging our weight loss patients to utilize BrainTap in addition to the steps above.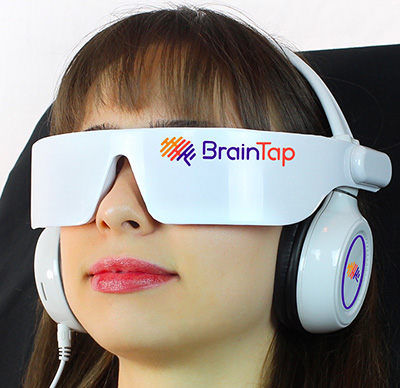 You can learn more about BrainTap here but we consider this to be an important part of the weight loss process if you are wanting to experience a long-term improvement in your weight.
When we combine these 4 steps, we see our patients lose weight quickly with a longer-term result. If you are interested in our Weight Loss Program, feel free to ask us about it at your next visit or call the office at (219) 932-8900.